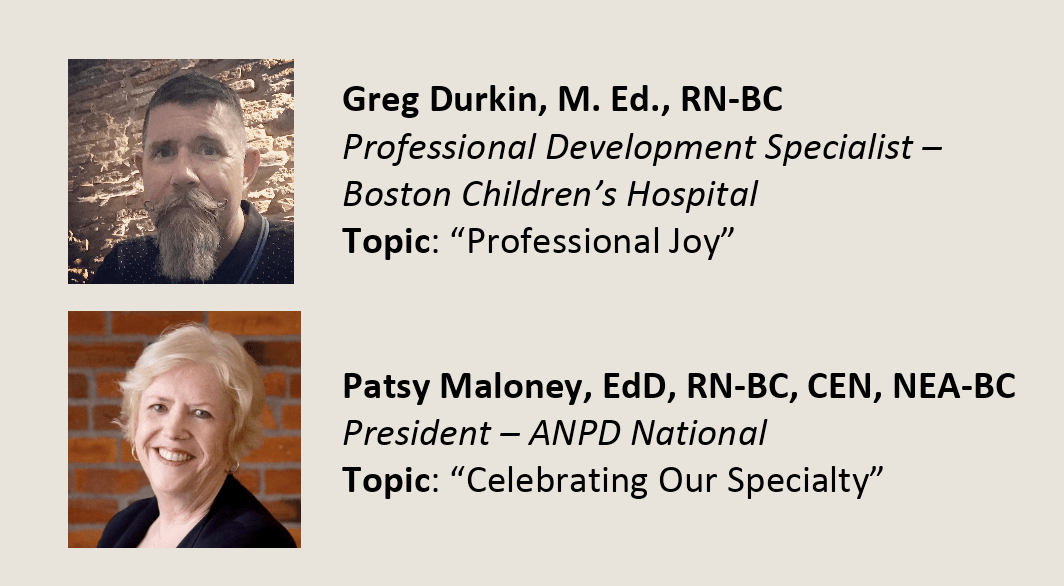 On January 8th 2020, ANPDWA held a half-day conference in Tacoma, WA. (Shout out to CHI Franciscan for their support!). The event was a fantastic opportunity for reflection and connection, and our two inspirational speakers gave us a lot to think about.
Greg Durkin, M.Ed, NPD-BC, challenged the audience to explore strategies for fostering a sense of joy in the work we do. It turns out that professional joy is not a given, but we can nurture it by surrounding ourselves with the right people, finding an employer with values that match our own, and understanding the value of our work.
ANPD President, Patsy Maloney, EdD, RN, NPD-BC, CEN, NEA-BC shared the history of nursing professional development, and the need for continued advocacy. She inspired us with her own story of nursing professional development & advocacy for our specialty. Understanding the history of our specialty is vital to promoting it in our future.
Throughout the afternoon and evening we met with other NPD practitioners from Washington State and beyond. We shared our latest innovations, projects, successes, and a few frustrations too. While I can't speak for everyone, I know I headed for home with a renewed appreciation for the important work of NPD practitioners.
Lauri Jankowski
ANPDWA President